I had the pleasure of standing up in one of my best friend's weddings this weekend. It was a perfect wedding day for Cindy and Patrick, and I was thrilled to be a part of it!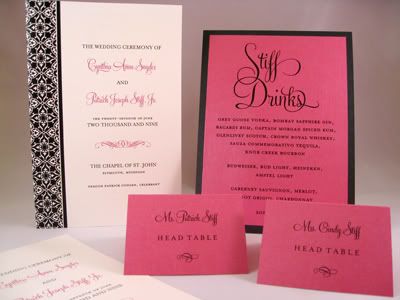 I created a few stationery items for their wedding day that coordinated with their
invitations
and added some personal style and color to their event.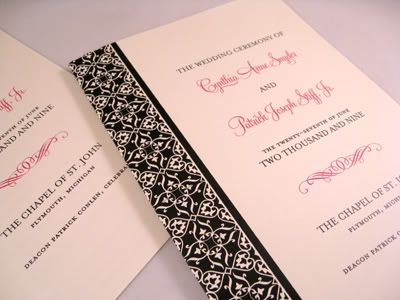 Patrick emailed me about a program note that explained the significance of their honey reception favors. His email cracked me up: "what if we
throw in a small little blurb about the honey at the bottom. Or do you think that's a terrible stupid idea? Maybe even a small, cute little bee graphic? Or have I just lost it at this point." haha! I loved the idea, and love how it turned out!