Nicole and her mother Michele are artists, and I worked with them both to create these gorgeous chartreuse green and chocolate brown vineyard wedding invitations. The grape leave illustrations were perfect to incorporate as their wedding reception will be held at
Veritas Vineyard
in Afton, Virginia. They also provide a special personal touch because they were all hand-drawn by Nicole's mother. She drew them, scanned them in and sent them to me through email so that I could incorporate.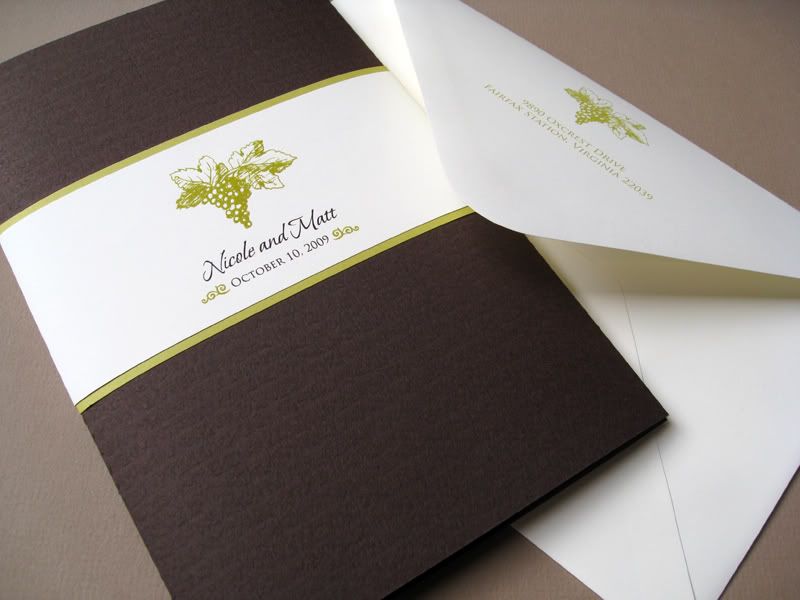 A layered monogram band wrap is removed to open the custom chocolate brown pocketfold that encloses the invitation and inserts.
The ink throughout this set is raised, which provides some dimension and texture.
Information card for the wedding reception and Sunday farewell brunch.
Response card and envelope