These invitations are so special to me. Summer is one of my best friends and she granted me total creative freedom with the format and design of her wedding invitations. The three main design elements I wanted to incorporate included her wedding colors - plum and light / dark shades of kiwi green, her flowers - cymbidium orchids, and a fun modern vintage style.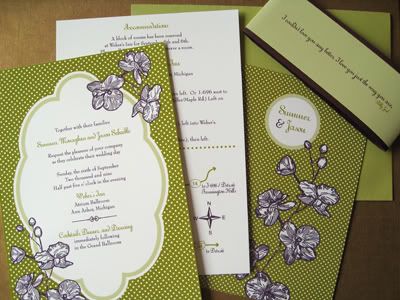 The panel invitation, information card and response postcard were held together with a layered paper wrap that is personalized with a musical lyric by Billy Joel.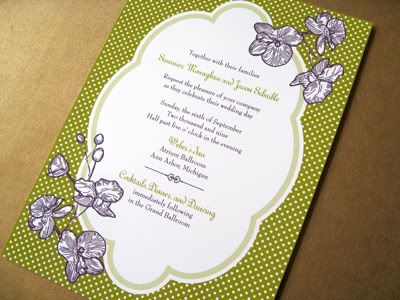 The invitation is framed with polka dots and orchids. I love how the organic looking orchid sketch looks with the symmetrical frame and polka dot pattern.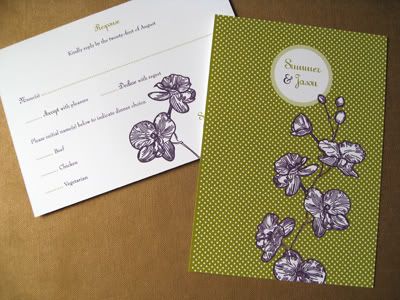 The response postcard includes a few different dinner options for guests to choose from, and features polka dots, orchids and a monogram of Summer and Jason's first names.