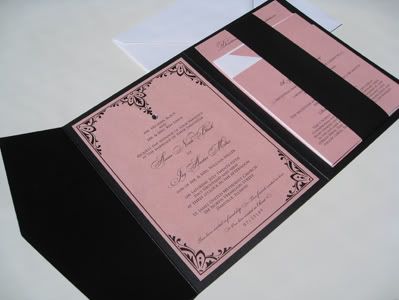 Aimee contacted me after seeing a sample on my blog in shades of pink and black metallic paper that she thought would be perfect for her wedding invitations. The format she chose for her invitation set is a z-card with a paper wrap to hold tiered inserts adjacent to the invitation.
The style for their wedding day will be formal with romantic and dramatic details...a Victorian theme for the wedding reception. For design inspiration, Aimee sent me a few of her wedding planning photos this photo of her gown's waist detail caught my eye.
I created a frame around the invitation that has a similar look, and she loved it. A crystal accent was added on top for some extra sparkle. Also, the elegant script font was swashed throughout for drama.
The inserts include a directions /accommodations card, a response card and a reception card.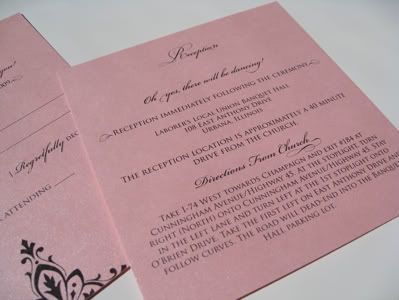 Oh yes, there will be dancing! :)