Not too long ago, Rachel contacted me about pocketfold invitations for her wedding. The main inspiration was their wedding colors - aubergine / plum and apple green. Love! As for the design style, she wanted a contemporary look with a frame surrounding the invitation.
The border frame that she chose is a bold floral scroll pattern, and this was repeated as a background design on the postcard and the reception card inserts.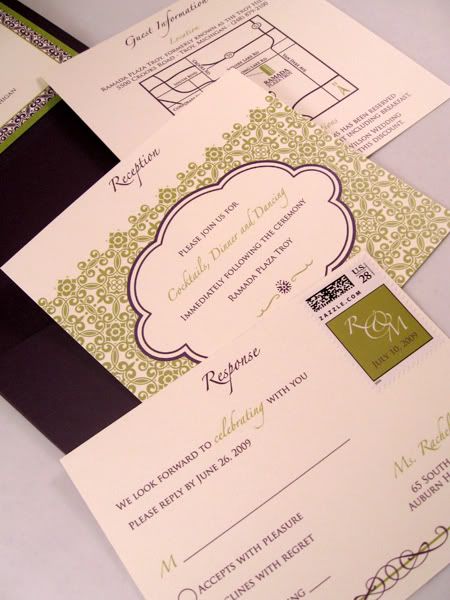 Response postcard with their
custom monogram stamp
.
A map of the wedding and accommodations location is featured on their guest information insert.
As an alternative to inner envelopes, vellum wraps were printed with guests' names and wrapped around the beautiful textured plum pocketfolds.
And lastly, the invitations will arrive in style in these square apple green mailing envelopes with printed envelope calligraphy.